David Brown Santasalo convinced by Impact's user-friendliness and cost efficiency
David Brown Santasalo is a leading international gear engineering company with three sites in Finland. The company's Finnish sites have been using Impact since 2016, at which time the company wanted to improve its safety management and processes.
"We chose Impact because we wanted a user-friendly solution that could be deployed as quickly as possible. Another key requirement was that the acquisition of data, the assignment and monitoring of actions, and the use of analytics should be as effortless and efficient as possible," says Janne Koikkalainen, David Brown Santasalo's Business Development Manager.
Choosing Impact was a successful decision for David Brown Santasalo. With the help of the Impact team, the deployment of Kiwa Impact™ went smoothly, and Mr Koikkalainen is pleased with how easy the solution is to use for the entire staff, from management to production.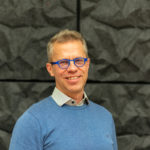 David Brown Santasalo has benefited from Impact's continuous customer-centred product development
David Brown Santasalo first introduced Impact's safety observations. Later, the range of services was extended to include the Chemical Registry. It makes the most recent safety data sheets for all the chemicals used by the company easily available to everyone. Impact has been able to meet David Brown Santasalo's requirements throughout the entire customer relationship, thanks to its customisable features, which are being constantly developed.
"The collaboration with the Impact team has always been smooth, and I find it extremely positive that they are still interested in the functionality of the solution and our specific development needs. Our development ideas have been well received along the way," Mr Koikkalainen positively notes.
What makes Impact special is the continuous system development that benefits all customers. As a result, David Brown Santasalo has not only benefited from its own development proposals but has also been able to access features originating from Impact's own product development and other Impact customer companies.
Impact allows David Brown Santasalo to focus on the essentials of safety management
According to Mr Koikkalainen, the best features of Impact are its user-friendliness, the use of QR codes, and the versatile analytics tools. These make managing the safety of the company much more cost-efficient than previous methods.
"The use of QR codes in Impact allows you to submit a safety observation without delay with your mobile phone, for example. In addition to the basic information, it's easy to attach a photo to the observation, it's logged into the system with a single click, and it'll be automatically forwarded for further processing," Mr Koikkalainen points out.
The ease of making observations, be it a safety observation, an environmental observation or a near miss, serves the management as well as safety improvement. Impact's analytics tools also play an important role.
"Through the analytics of Impact, it's possible to extract detailed information, visualize it using different types of diagrams and, if necessary, transfer it to Excel. In my opinion, the ability to make quick and easy safety analyses is an invaluable feature for the Impact administrator or the company's EHS manager," Mr Koikkalainen adds.

David Brown Santasalo is a leading provider of mechanical power transmission solutions for industrial applications. With almost three centuries of combined gear engineering expertise, we deliver new industrial gear units as well as a full range of gearbox support services.
With more than 1,100 employees, 7 major manufacturing and service facilities and 14 dedicated service centres and 6 sales offices across six continents, we are ideally equipped to serve a growing customer base in commodities, marine, defence, power, industrial and consumer end markets.
Through our highly responsive and capable local teams, David Brown Santasalo supports more than 5,000 customers worldwide and our gear systems and service solutions underpin assurance critical applications in industries where failure is not an option.
From battle tanks to steel mills, rubber plants, copper mines, thermal power stations, port handling operations and oil and gas
platforms, David Brown Santasalo provides customers globally with reliable industrial gearboxes that have been proven
time and time again.